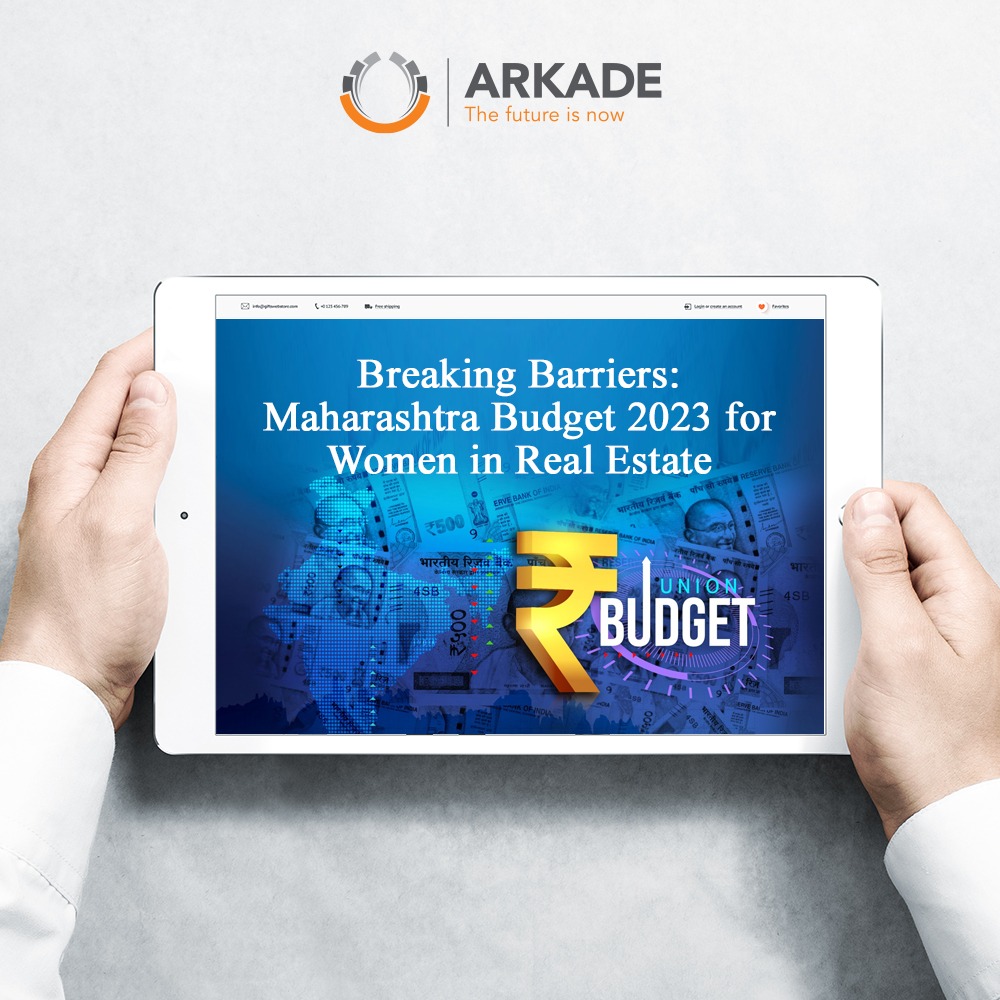 Maharashtra Budget 2023 : A Game-Changer for Women in Real Estate
In a move that highlights the commitment of the Maharashtra Government towards the welfare of women, Deputy Chief Minister Devendra Fadnavis announced a 1% rebate on stamp duty for women homebuyers in the state. The decision comes just a day after International Women's Day, and is expected to make home buying cheaper for women, thus encouraging a sense of homeownership among them.
The announcement has been welcomed by many real estate experts, who believe that it will help women save money on property registration while also making it easier for them to own a home. The move will not only encourage women to invest in the real estate sector but will also drive the rise of new micro-markets in Mumbai and the MMR region.
The Maharashtra Budget 2023 also focuses on boosting infrastructure and connectivity, which is expected to create new opportunities for real estate development across various segments, including residential, commercial, retail, and warehousing. With the government's focus on achieving a $5 trillion Indian economy, the real estate sector is poised to become a key contributor to Maharashtra's economy, with a significant share of 1/5th.
The budget also addresses the housing concerns in the state by announcing the construction of three lakh new homes this year, of which 1.5 lakh would be for the backward category, and 25,000 for Matang Samaj. This move is expected to benefit a large section of society and help them realize their dream of owning a home.
The Maharashtra Budget 2023 shows promise in terms of economic development for various communities, owing to consistent demand from homebuyers, redevelopment projects, and commercial projects, highlighting the added incentive for women homebuyers, who will enjoy a 1% discount on stamp duty.
In addition to the stamp duty discount, the Maharashtra Government has also announced a 50% discount on state transport buses for women. This move is expected to provide better accessibility and mobility to women in the state, making it easier for them to commute to work, school, or anywhere else they need to go.
Overall, the Maharashtra Budget 2023 is a game-changer for women in real estate, with its focus on encouraging homeownership, improving infrastructure and connectivity, and addressing housing concerns in the state. It is a positive step towards achieving the government's goal of a $5 trillion Indian economy, with the real estate sector poised to become a key contributor.
In conclusion, Arkade Group welcomes the Maharashtra Government's decision to provide a 1% stamp duty discount to women homebuyers. We believe this is a progressive step towards promoting gender equality and empowering women in the state. As a real estate developer, we are committed to creating inclusive spaces that cater to the diverse needs of our customers. We are proud to be a part of this positive change and will continue to support initiatives that empower women and promote their financial independence. This budget announcement is a step towards creating a more equitable society, where women can realize their dreams of homeownership and achieve greater financial security.